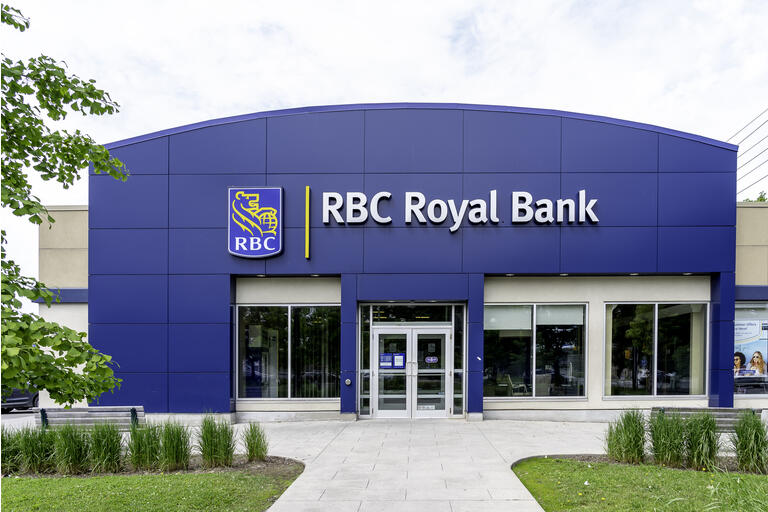 Royal Bank of Canada (RY) could be in for another year of outsized gains on an improving macroeconomic picture and growing prospects of interest rate rises in 2022. Canada's biggest bank by market capitalization has steadfastly weathered the impact of the pandemic, with strength across multiple business lines driving its financial performance to well above pre-pandemic levels.
Improving Profitability
The banking giant begins the new year on the back of strong momentum in 2021. Buoyed by solid mortgage growth, RBC's top- and bottom-line numbers are already considerably higher than immediately before the pandemic.
For the year to October 31, 2021, net income grew by 40.3% to C$16.1 billion (~$12.7 billion), following an improvement in its credit quality outlook. On a pre-provision basis, underlying profitability was in good shape too, with pre-tax earnings up 6.1% from a year ago to C$19.9 billion (~$15.7 billion). This was despite tough comparables in 2020, which had benefited from elevated capital markets activity - the pandemic-hit year saw a 5.4% increase in pre-provision pre-tax earnings.
Profits seem on course to climb even higher, particularly on increasingly-likely rate hikes in the months ahead.
Going forward, we expect both, Canadian Banking and City National [RBC's US subsidiary] margins to stabilize around current levels with a bias to the upside as central banks raise interest rates. While City National's interest rate sensitivity is largely driven by an increase in short-term rates, Canadian Banking would benefit more from a broader across the curve increase.

We estimate that a 25 basis-point increase in interest rates across the curve could result in over $250 million of additional revenue over 12 months across Canadian Banking and U.S. Wealth Management, inclusive of sweep deposits. We expect to benefit from a rate hike in the second and third years would be higher than seen in the first year.

Nadine Ahn, CFO, from RBC's Q4 Earnings Call
Help from the asset side of the bank, via further loan growth, is expected too. As the economic recovery continues apace, and consumers run down their savings, which had been accumulated during the pandemic, demand from certain segments of lending may start to pick up in the year ahead.
For all the strengths in RBC's overall financial performance, there were some visible signs of weakness from certain categories of lending, reflecting an unbalanced recovery in loan demand. Although the group recorded overall loan growth of 8.6% in the year, credit card balances, consumer lending and wholesale lending were broadly flat, while mortgages and small business lending were the main drivers of growth.
Wide Moat
RBC has leading market shares across multiple business lines and benefits from Canada's concentrated banking market. There are high barriers to entry and unlike their peers in the US and Europe, the big banks are highly trusted by Canadian customers.
Challengers have long struggled to break into Canada's banking industry, which is dominated by the 'Big 5' banks. This defense against interlopers demonstrates the long-term competitive advantages, or 'wide moats', that large incumbent firms enjoy.
Although it remains to be seen whether the Canadian market can remain immune from digital fin-tech disruption, the big banks are so profitable that they have ample firepower to defend their market shares. RBC for one has significantly increased investment in technology, with a particular focus towards improving in digital tools and capabilities to enhance the client experience and employee productivity.
RBC does not break down its annual technology spend, but it is largely assumed that it will be the bigger banks that will have the necessary scale to afford the high fixed costs of technology investments in ways which smaller banks simply cannot match. In the end, the digital shift could strengthen the competitiveness of the bigger incumbents such as itself.
Meanwhile, diversification is another key strength of the group, providing a degree of resilience in an otherwise volatile and cyclical sector. RBC's sizable investment banking franchise has helped it to weather the current low interest rate environment, which has put pressure on its retail banking margins.
RBC also has a burgeoning US private banking and wealth management business, which is becoming an increasingly important driver of growth for the group. Last year, US client assets increased by 30% to $569 billion, while mortgage lending at City National, its US subsidiary since 2015, grew by 23% in 2021.
Overall, the group earned 31% of its net income outside of Canada. The US accounts for the majority of this - representing 19% of the group's total.
Growing Dividends
Following the Office of Superintendent of Financial Institutions' (Canada's financial regulator's) decision to lift restrictions on the capital distributions of the country's financial firms in November last year, RBC increased its quarterly dividend per share by 11% to C$1.20 (~$0.95). On top of this, the bank announced a share repurchase plan to buy back up to 45 million of its common shares, which could reduce its share count by just over 3% over the next 12 months.
With credit quality holding up well and a robust balance sheet in place, the outlook for above-market dividend growth over the medium term seems promising. RBC's current payout ratio - at 40% in 2021 - is at the low end of its peer group, giving it more room to increase to its dividend than most of its peers.
The group's dividend safety is underpinned by its strong and resilient internal capital generation capability, which in turn is backed up by its high return on equity - 18.6% in 2021. Its Common Equity Tier 1 (CET1) ratio at the end of Q4 was 13.7%, up from 12.5% a year ago.
Risks
On top of macroeconomic risks, RBC, like other Canadian banks, is highly exposed to the housing market, with Canadian mortgage lending representing nearly half of all loans. Although Canada's housing market has historically been very resilient, defying long-standing predictions of a slowdown, there remains a great deal of a concern that a bubble may be forming. Should price appreciation in the housing market slow in the year ahead after very strong gains in 2021, as many analysts expect will happen, growth in mortgage lending will likely slow too.
Elsewhere, revenues from capital markets earnings could also come under pressure, should activity levels from M&A, loan syndication and equity markets stabilize after hitting all-time highs last year. At the same time, the cost side of the business is growing, particularly with respect to employee costs. Spending on salaries is by far the biggest non-interest expense - at 55%, following 8.4% increase last year to C$16.5 billion (~$13.0 billion). The growth in spending was down to rising labor costs - reflecting wage inflation and increased competition for talent, higher variable compensation and continued investments in technology.
Another blot on the horizon may come in the form of political risk, namely the government's plan to impose higher taxes on the country's largest financial firms. Canada's ruling Liberals have pledged to raise corporate taxes on country's most profitable banks and insurance companies to 18%, from 15%, on all earnings over C$1 billion ($0.8 billion).
In addition, the government has proposed a temporary Canada Recovery Dividend, effectively a special dividend to be paid to the federal government, which would raise roughly C$1 billion ($0.8 billion) per year until 2025/6. The combined measures are expected to raise around C$2.5 billion ($2.0 billion) over each of the next four years, according to party's election platform.
The proposals have been contentious, as analysts expect big banks such as RBC to respond by cutting jobs and raising borrowing costs, in order to offset some of the impact of the higher tax burden. As such, the impact to RBC's earnings could quite possibly be significantly less than the direct tax costs. It explains why the introduction of the surtax has been delayed from the timetable implied by the Liberals' election platform.
Although there is still some uncertainty over how these proposals will actually be implemented, there is the general expectation that these measures will be introduced in as early as the spring budget this year, in a form very similar to the proposals. Accordingly, this is priced into RBC's valuations.
Royal Bank trades at 12.5 times its expected 2022 earnings and has a 3.4% dividend yield.
Source : https://seekingalpha.com/article/4478546-royal-bank-of-canada-3-reasons-to-buy-2022
1730